Belles at Montville is the perfect opportunity for you and your partner or friends to escape your busy lifestyle and relax. Stay in for the duration of your break or visit the wonderful places that the Sunshine Coast Hinterland has to offer. Whether it is nature, food and wine, shopping, art, health and beauty or history that you are looking to enjoy, Belles at Montville is only footsteps or a short drive away from everything.
Kondalilla National Park

Kondalilla National Park is the perfect destination for bushwalking, picnics or swimming near a waterfall. Hikers can access the Sunshine Coast Hinterland Great Walk from the Kondalilla Falls nearby – a trail that stretches 58 kilometres and offers panoramic views of the coast and hinterland. If this is too long, there are short walks available from the park entrance just minutes away from Belles at Montville.
Mapleton
The small town of Mapleton provides a quiet place to rest and enjoy beautiful natural surroundings. With several park and forest areas the town delights both its local and distant visitors with its natural beauty. On a clear night Mapleton is a wide open viewing deck for the stars, which can be seen from the local Observatory at the Mapleton School Grounds.
Montville
It would be hard to find a town on the Sunshine Coast that is more charming than Montville. Perched on the Blackall Range, this quaint village is home to art galleries, cosy coffee shops and boutique stores where you'll find everything from handmade beanies to one-off sculptures made by local artists. There is no shortage of places to enjoy a delicious meal with a nice bottle of wine. The area boasts several vineyards to visit and its boutique sweet shops are a treat.
Maleny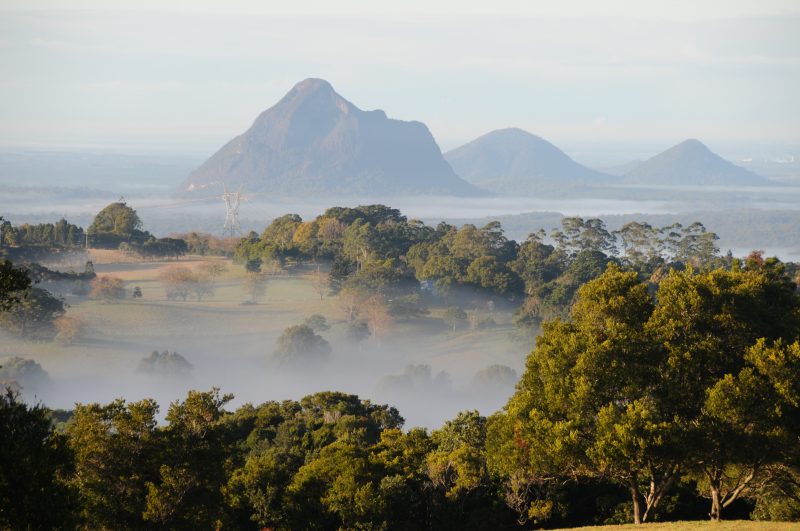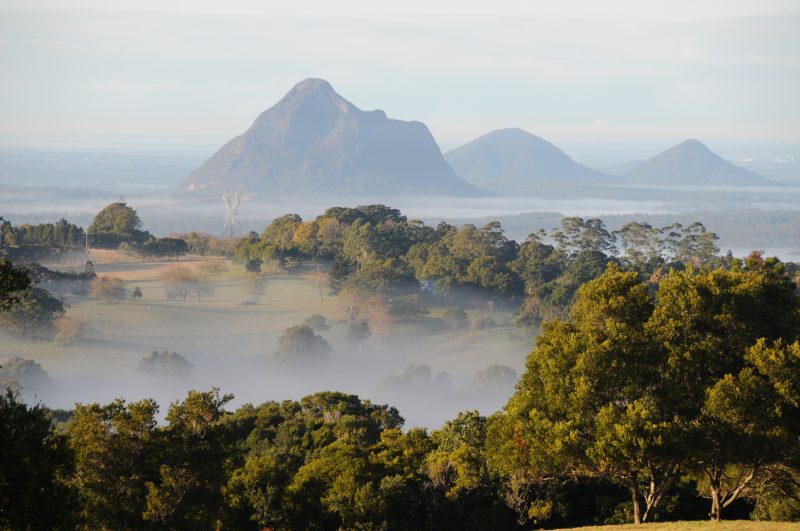 The unique rural community of Maleny is perched high above the Sunshine Coast beaches and looks over the amazing Glasshouse Mountains. Historically known for being a timber region, Maleny is now better known for its tourist activities and diverse population! The area is of interest to the eco-tourist.
It is a great place for looking after your health and wellbeing. Maleny's many different practitioners provide a wide scope of holistic health and beauty options from day spas, to detox.
Eating out guide

A comprehensive guide to eating out for the Sunshine Coast Hinterland. Download the booklet here
20 (almost) free things to do in the Sunshine Coast